President Cyril Ramaphosa says jobs will be lost with the onset of the Fourth Industrial Revolution, but that many opportunities will be created. as economies embrace the 4IR.
"As SA we must gear ourselves for the eventuality of this disruption by improving our educational outcomes to harness skills revolution," Ramaphosa said, speaking at the inaugural Digital Economy Summit in Midrand, north of Johannesburg.
The summit was convened by 4IRSA, a platform bringing together key stakeholders, decision makers, and pioneers to define the principles and vision of industry 4.0 and its future effects on South Africa. 
"We have an opportunity to be early adopters of technology and opportunities presented by the 4th Industrial revolution," the president said.
Ramaphosa has established and chairs the Presidential Commission on the 4IR, which will identify policies, strategies and action plans that will position South Africa as a competitive global player.
"The digital age provides an opportunity to be build an entrepreneurial state and find fertile ground for companies to succeed with strong venture capital," he added.
Earlier, Communications Minister Stella-Ndabeni Abrahams pointed out the advantages of investing in digital transformation. "A recent study by the WEF estimates that investment in digital transformation of government and industry in South Africa would result in an economy wide value of R5 trillion and would result in roughly 4 million new jobs," Ndabeni Abrahams said.
Tao Jingwen, president of Huawei Africa, said South Africa has the capability to leapfrog other countries in rolling out digital economy tech.
He committed his company to upskilling 6000 people each year to ensure South Africa becomes the digital economy hub in Africa.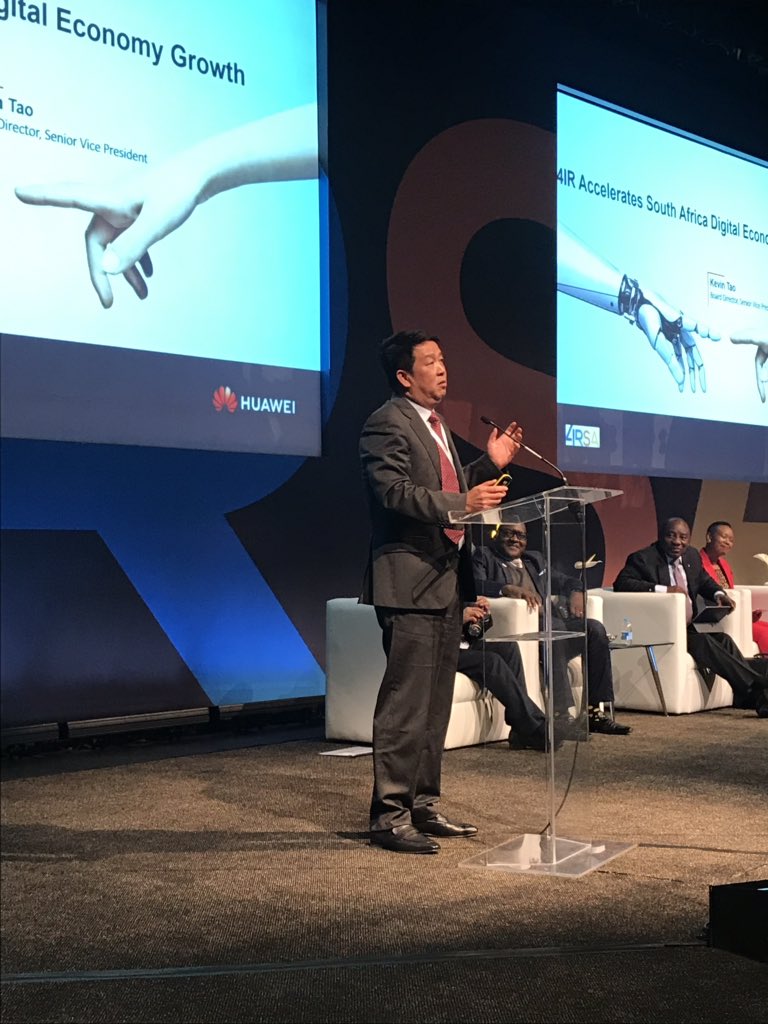 Wits VC Prof. Adam Habib said it's imperative for the public & private sectors, civil society and academia to work together to form a coherent national response to #4IRSA. "Our end goal is to create a more fair, just, inclusive society."
The summit will feature key themes which will be unpacked in breakaway sessions, including: the future of work and jobs; society, state and citizen; opportunities; critical success factors and the 4IR in the township economy.