The head of Sudan's ruling military council has said there must be "immediate accountability" over an incident in which at least four school children taking part in protests were shot dead Monday, state news agency SUNA reports.
"What happened in El-Obeid is a regrettable and upsetting matter and the killing of peaceful citizens is unacceptable and rejected and a crime that requires immediate and deterrent accountability," Abdel Fattah al-Burhan was quoted as saying.
It said three of the injured were in surgery and that four of the five protesters killed were students.
The UN's children's agency UNICEF said the protesting children were between 15 and 17 years old.
North Kordofan's governor said a curfew would be imposed indefinitely from 9pm to 6am in four towns, including El-Obeid, starting on Monday, adding that all schools in the province had been told to suspend classes.
Protest call
Sudan's main protest group has called for nationwide demonstrations on Tuesday to condemn the "massacre".
"We call on our people to take to the streets. To denounce the Al-Obeid massacre, to demand the perpetrators be brought to justice," the Sudanese Professionals Association said.
Negotiators for the Alliance for Freedom and Change, an umbrella protest movement, have also said they will not be holding planned talks with the country's ruling generals on Tuesday because they are still in El-Obeid and will only return tonight.
Hundreds of schoolchildren had been marching through the city's main market on Monday morning.
A resident said the protests were prompted by fuel and bread shortages.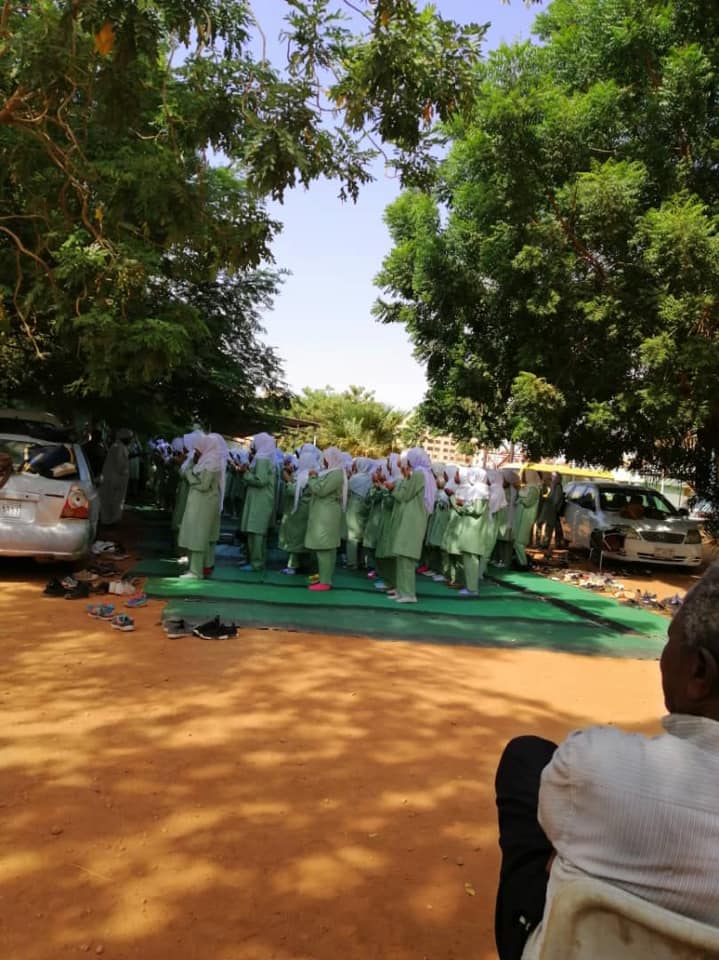 Today, they staged a rally and when it reached downtown there were shots fired," the resident said. 
A live-stream broadcast on Facebook shortly after the firing showed protesters carrying the body of a dead child to his family home and hundreds gathering for his funeral prayer.
They began chanting against Sudan's ruling military council immediately afterwards.
According to the activist-aligned Sudanese Doctors' Committee, snipers from the Rapid Support Forces paramilitary fired on a march of secondary school students in El Obeid, the regional capital of North Kordofan.
Videos circulating on social media purported to show pupils protesting outside El-Obeid's main hospital against the killings and injuries.