The Constitutional Court has dismissed an appeal by Uitzig High School against Western Cape Education MEC Debbie Schäfer's decision to shut it down.
There are fears that the drop-out rate in Uitzig could increase following the Constitutional Court ruling to close the only high school in the area.
Both the High Court and the Supreme Court of Appeal ruled in favour of the Western Cape Education Department (WCED).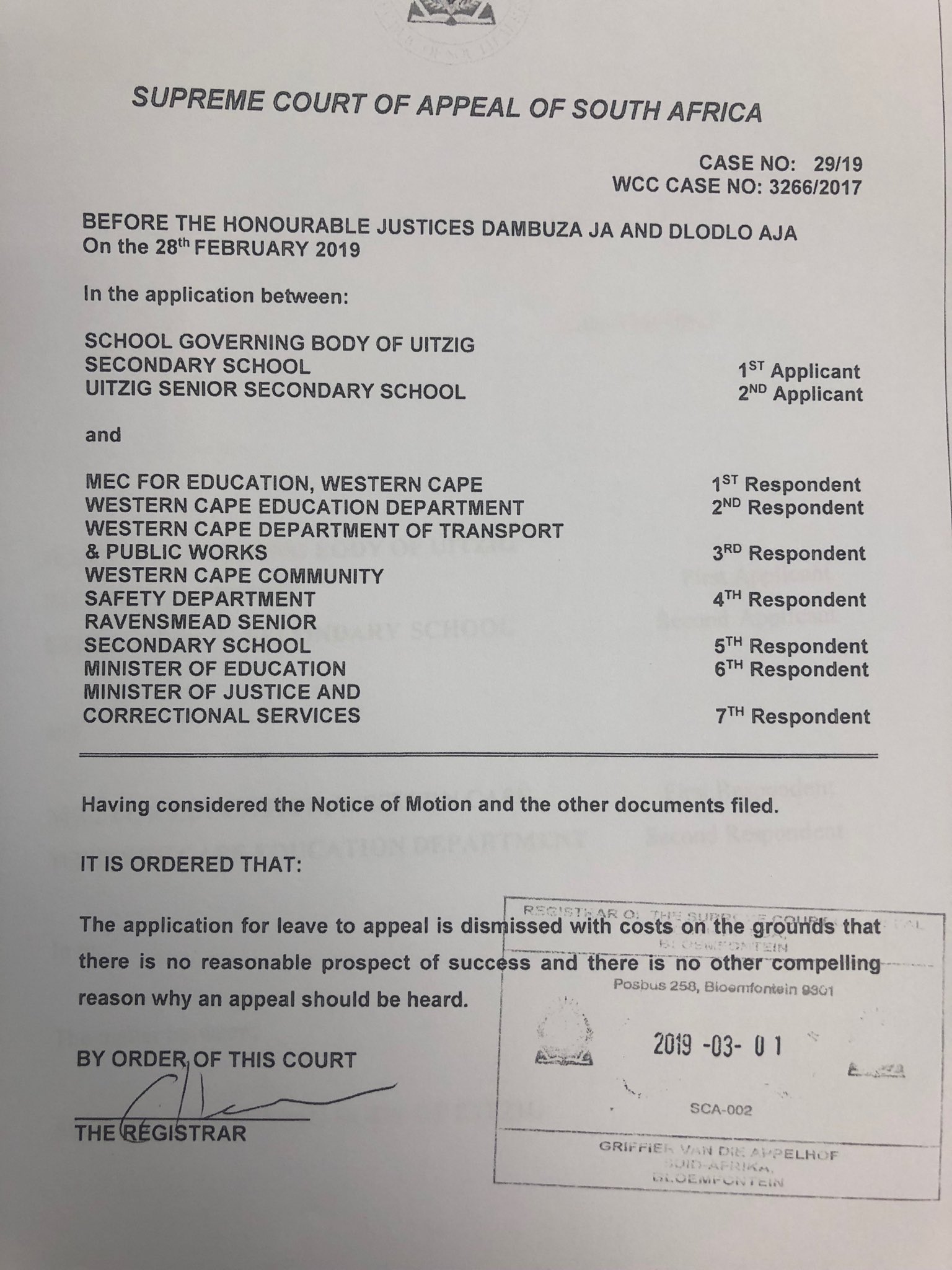 In 2017, the department announced its closure, citing dwindling numbers, a low pass rate and major vandalism as reasons.
The WCED added it was too expensive to refurbish the run-down school building.
The school's governing body called on the provincial education department to upgrade the school rather than shut it down.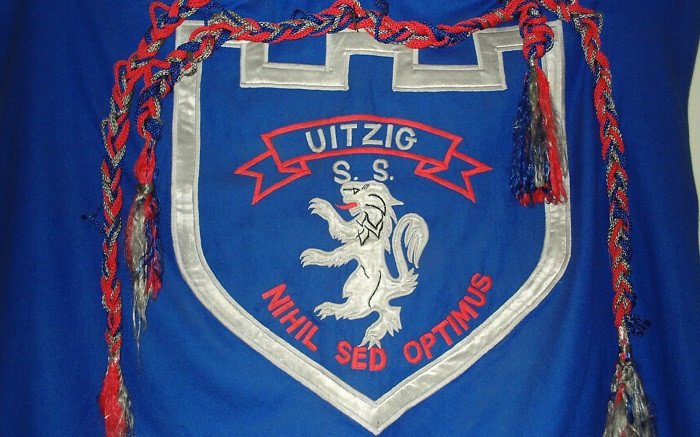 In January, pupils and parents forced their way onto the premises, demanding the return of their teachers and the resumption of academic activities.
Uitzig Secondary School's SBG member, Sharon Koeberg says that the school is in their hearts: "This school has stood the test of time. I am in my 50's now and this school has opened up many opportunities for many learners. It's part of our history. So many memories have been made here."
The area has three primary schools.
Former Cosatu Western Cape secretary Tony Ehrenreich said this decision was unfortunate.
"In Uitsig we have three primary schools, there's one high school and now that high school's gone. The learners are going to have to move to a neighbouring high school which will raise the level of overcrowding and the drop-out level in Uitsig will now increase because of the gang problem in the community, so children can't move from area to the next."