Riyaz Patel
Some schools re-opened in Indian-administered Kashmir Monday, but few students turned up amid the ongoing tensions over the Indian government's shock decision to strip the region of its special status two weeks ago.
A lockdown remains largely in place in the Muslim-majority Kashmir valley but authorities said they were re-opening nearly 200 primary schools in Srinagar, the largest city.
Classrooms were mostly empty, though, with parents anxious about safety.
Despite the security clampdown in Kashmir, there have been frequent protests against the loss of special status and some have turned violent.
The UN Security Council convened to discuss the volatile situation surrounding Kashmir Friday.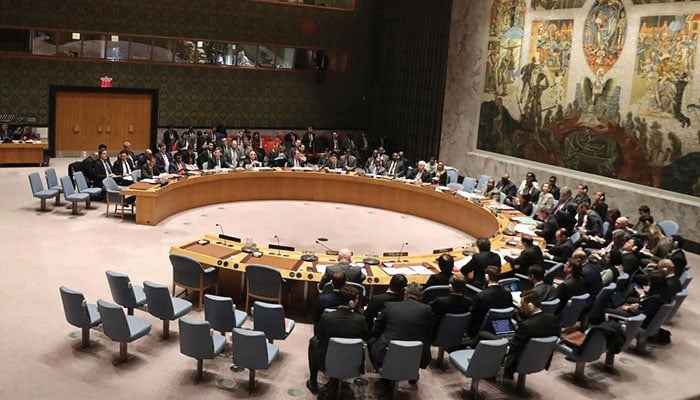 The meeting to discuss Kashmir was the first in such a forum since 1965. 
Speaking to reporters outside the chamber, Pakistan's Ambassador, Maleeha Lodhi said the meeting had allowed "the voice of the people of the occupied Kashmir" to be heard "in the highest diplomatic forum of the world."
She argued that "the fact that this meeting took place, is testimony to the fact that this is an international dispute." 
Speaking a few minutes later, India's Ambassador, Syed Akbaruddin, said that "our national position was, and remains, that matters related to Article 370 of the Indian Constitution, are entirely an internal matter of India…The recent decisions taken by the Government of India and our legislative bodies are intended to ensure that good governance is promoted, socio-economic development is enhanced for our people in Jammu and Kashmir and Ladakh."
The Department of International Relations and Cooperation (DIRCO), said in a statement that Pretoria "Notes with concern the escalation of tensions surrounding developments in Jammu and Kashmir. The issue of Jammu and Kashmir should be resolved bilaterally, and South Africa urges India and Pakistan to resolve their differences through peaceful means."
"We have noted that demonstrations have taken place in South Africa. We reiterate that South Africa is a democracy, which allows the freedom to express different views, but all actions should still be in accordance with, and be observant of, the law," the DIRCO statement added on the recent pro-India and protests as well as the gatherings in support of Pakistan in the country.
Kashmir is a Himalayan territory claimed by both India and Pakistan.
Each country controls part of the territory and the Indian-administered side – Jammu and Kashmir – has now been downgraded from a federal state and split into two union territories ruled by Delhi.