President Cyril Ramaphosa says the South African Democratic Teachers Union (SADTU) has an important role to play in an increasingly digitised world, calling on its members to step up efforts in attaining desired learning outcomes.
"Not only must you, comrades, prepare yourselves for new technologies and new subjects, but you must also prepare our young people for this new world," he said, delivering the keynote address at SADTU's 9th national congress at Nasrec, Johannesburg on Wednesday.
South Africa's education system has been criticised for failing to adequately prepare learners with appropriate outcomes to meet higher learning and workplace demands.
Ramaphosa told SADTU members they must continue to strive for enhanced education outcomes in the country to help grow and meet the needs of the economy.
"Our teachers are the economic player and they need to make sure that a learner is stimulated  enough to become a participant in the country's economy."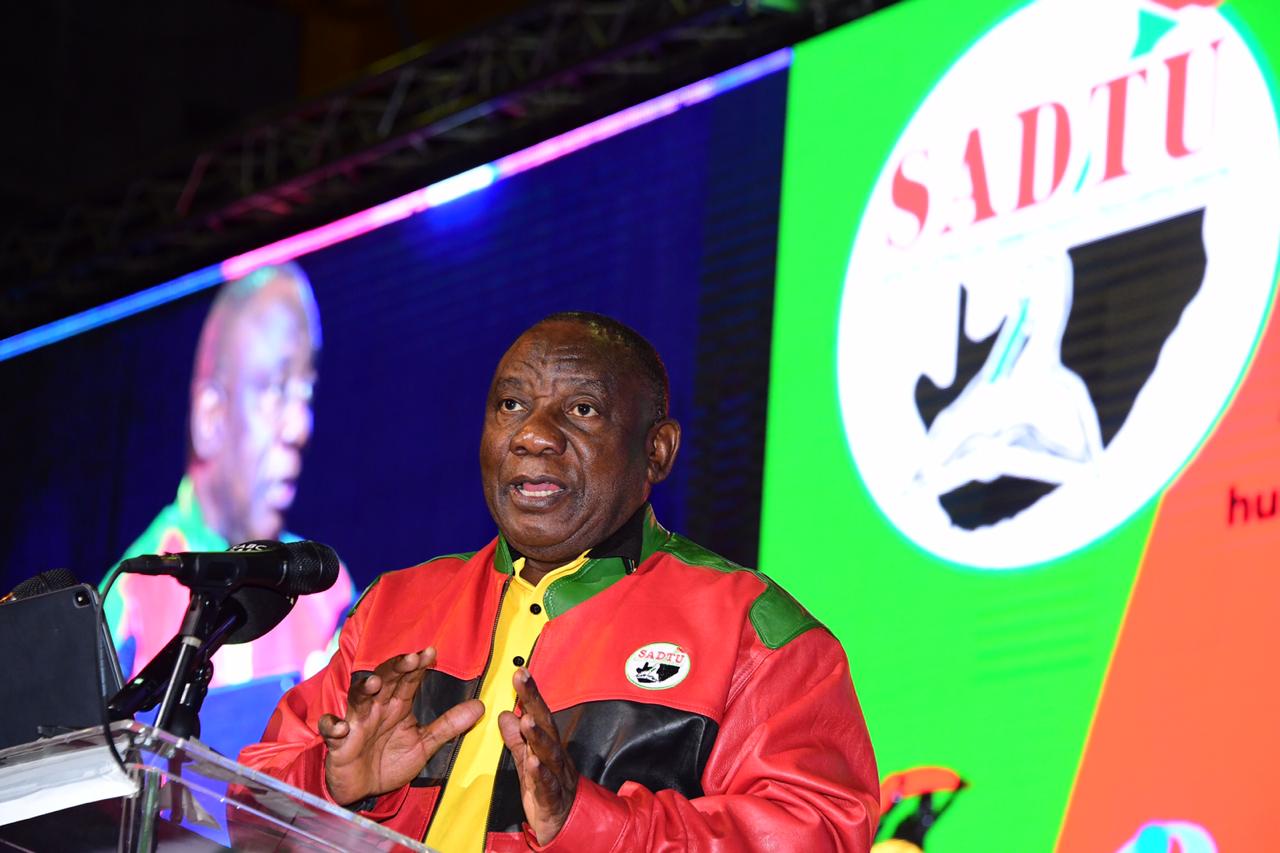 Ramaphosa reiterated that that government had put various programmes in place to address the quality of education, adding that the current curriculum was being reviewed to prioritise the demands of the fourth industrial revolution.
"The school curriculum is being adjusted. We have begun to teach our learners for the changing way of work. We must prepare our young people for this new world that will be shaped by climate change and the 4IR."
Ramaphosa said too many teachers were overburdened and under-resourced and it was the government's duty to improve teaching and learning conditions and to make schools safer.
"Sadtu must become more active in the ECD field and also help government develop programmes to make sure more children have quality education from their early stages."
Ramaphosa further called for improved salaries for early childhood development (ECD) educators, adding that teachers should not be concentrated in urban areas.
Shifting focus to the issue of teacher/learner relationships, Ramaphosa said there were too many reports of sexual relations between educators and learners.

"Your jobs is to be parents of children who come to your schools. You are not supposed to be lovers of these children," calling on SADTU to be at the forefront of efforts to stop this "abhorrent behaviour."