Lucas Ledwaba

Hector Peterson Primary School principal Mmabatho Mahapa is hoping a contractor who has been building a block of classrooms at her school since 2017 could finish the work soon so they can improve on the 89% pass rate they scored last year.

The school located in Phagameng township in Modimolle, Limpopo has 1068 learners some of whom sit for their lessons in shipping containers because of the delays.

The school was one of two in the area toured by Minister of Basic Education Angie Motshekga on the first day of the 2020 schooling calendar Wednesday.
Motshekga visited the school as part of the national educations department's school readiness and back to school oversight and monitoring visits.
The Department of Basic Education (DBE) said its officials assess the readiness of schools at the beginning of the academic calendar "in order to advance any form of assistance from the earliest possible point in the year."

The visits also focus on among other aspects, such as the delivery of learner and teacher support materials and adherence to teaching and learning from the first day of school.

These include a meeting with school management teams to assess challenges and entrench the school improvement programs from the outset.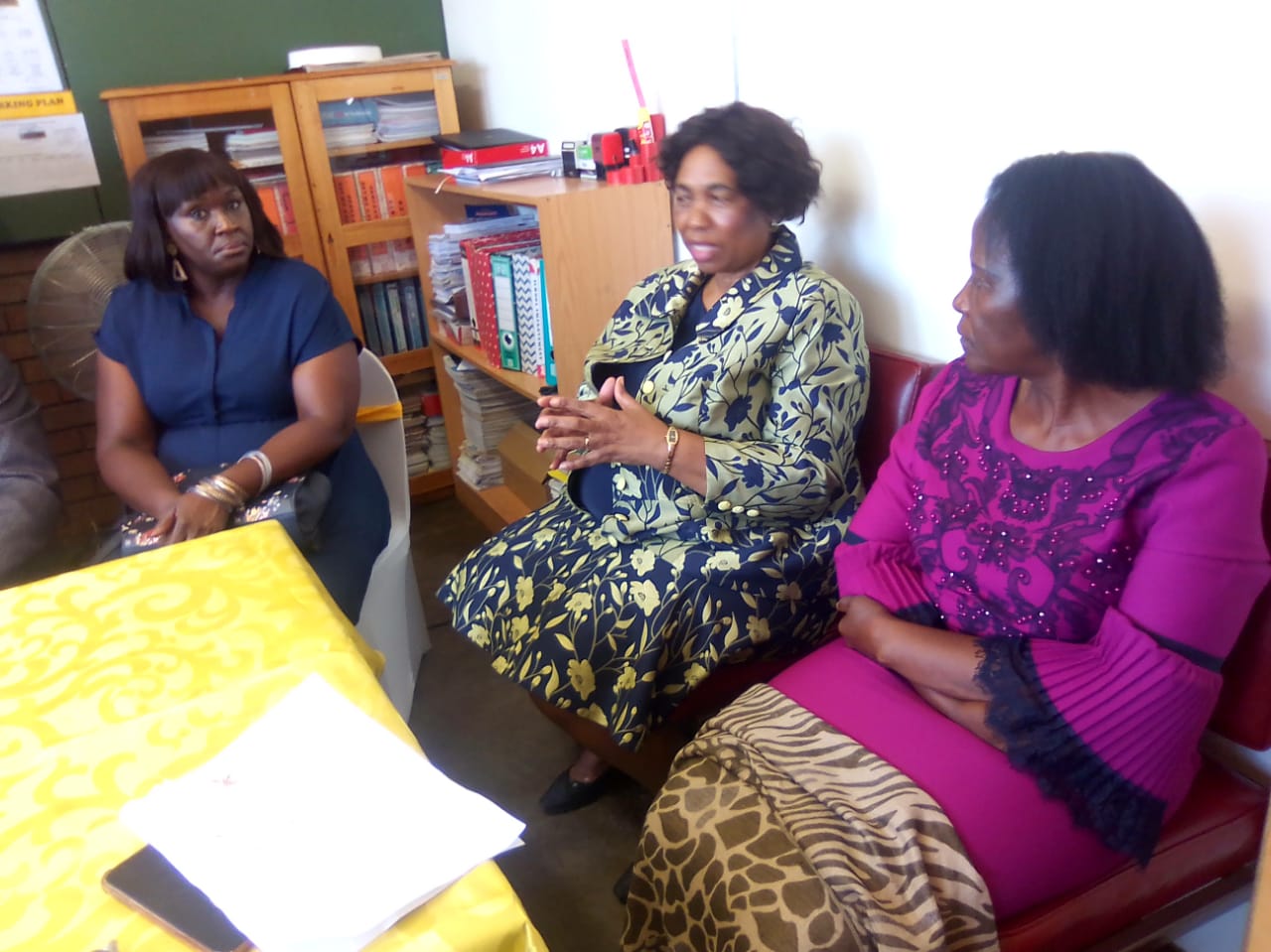 During a meeting with staff and the SGB late morning Motshekga commended them for their good work at the school and revealed that the department would be focusing as much on Early Childhood Development (ECD) as it will be on matrics.

President Cyril Ramaphosa has made repeated calls for emphasis and intervention in ECD, with responsibility now migrated from the social development to Motshekga's ministry.

It's estimated that over 700 000 children are currently accessing ECD services across the country. Although Limpopo registered a 3.8% increase in the 2019 matric pass rate it scored the lowest among the nine provinces with a 73.2% average.
Limpopo education MEC Polly Boshielo pointed to a lack of development and poverty levels as some of the contributing factors to the poor results.

Her views are backed by findings of the 2018 General Household Survey by Stats SA which found that at least 91,2% of learners in Limpopo benefitted from school feeding schemes.

Hector Peterson Primary is the beneficiary of such a scheme which begins with a breakfast at 07h30 before classes commence.
Mahapa said learners at the school are still struggling with reading and spelling. A 2016 report of the Progress in International Reading Literacy Study found that 78% of grade pupils in SA could not read for meaning.

This means children did not understand what they are reading.

SA was placed last out of 50 countries that participated in the study, with Limpopo and Eastern Cape the poorest performers with scores below 300 points.

Mahapa said they have made a number of interventions which include enrolling in internationally recognised reading and literacy programmes.

These include the Partners for Possibilities programme which has been described as a co- action, co-learning partnership between school principals and business leaders to enable social cohesion through partnerships and empower principals to become change leaders in their schools and communities.
Mahapa said they have begun seeing "light at the end" since joining the programme and received donations of books for English reading from a private funder.

She said the main challenge facing the school was the lengthy project to build an additional block of classrooms. The project started in late 2017 and remains incomplete.
This has forced a large part of learners to study in mobile classrooms in the form of shipping containers which presents challenges. "When it's hot, they [containers] are hot. When it's cold then we are also cold," she said, adding that this affects learners' ability to concentrate.

She said the containers need constant repairs as a result of wear and tear and this exhausts their meagre resources financial resources.

The school, located in a small rural farming town faces a unique challenge. Farm schools are being forced to shut down due to low enrolment caused by among others the agriculture sector shedding jobs due to mechanisation and former workers having to relocate to townships.

The Hector Peterson Primary School has now absorbed scores of learners who were previously enrolled at farming schools and this has added to the number of pupils.

The school doesn't have a library or laboratory but still managed to produce a 89% pass rate last year. "It's our wish to have those things. Infrastructure is very important. We know that if this improves then we can do even better," said Mahapa.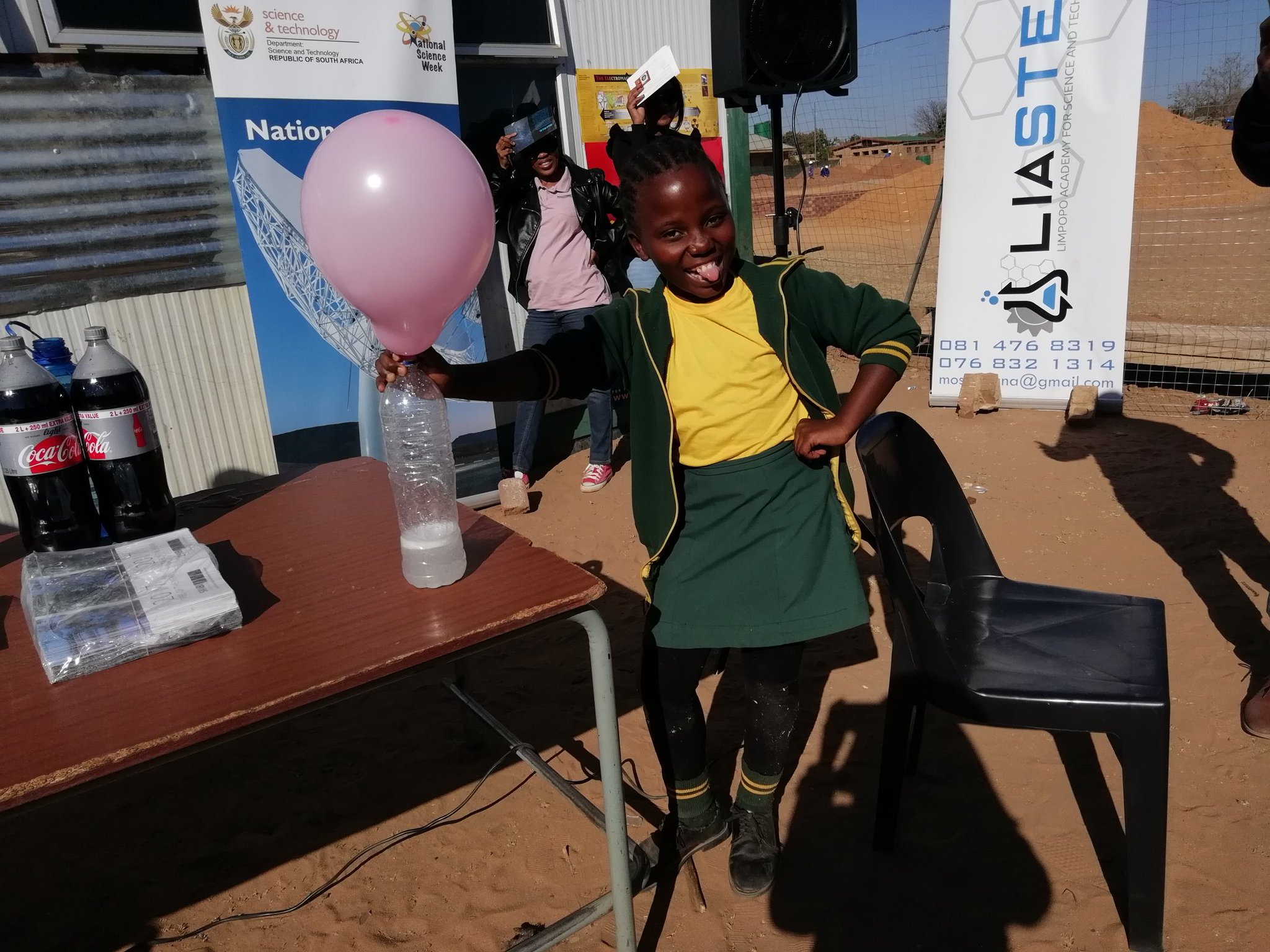 She added that stationery was delivered on time last year which enabled teachers to commence with teaching on the first day.

Limpopo premier Chupu Mathabatha, education MEC Boshielo, and other members of the executive followed the national trend and were out in force across the province early Wednesday visiting schools.